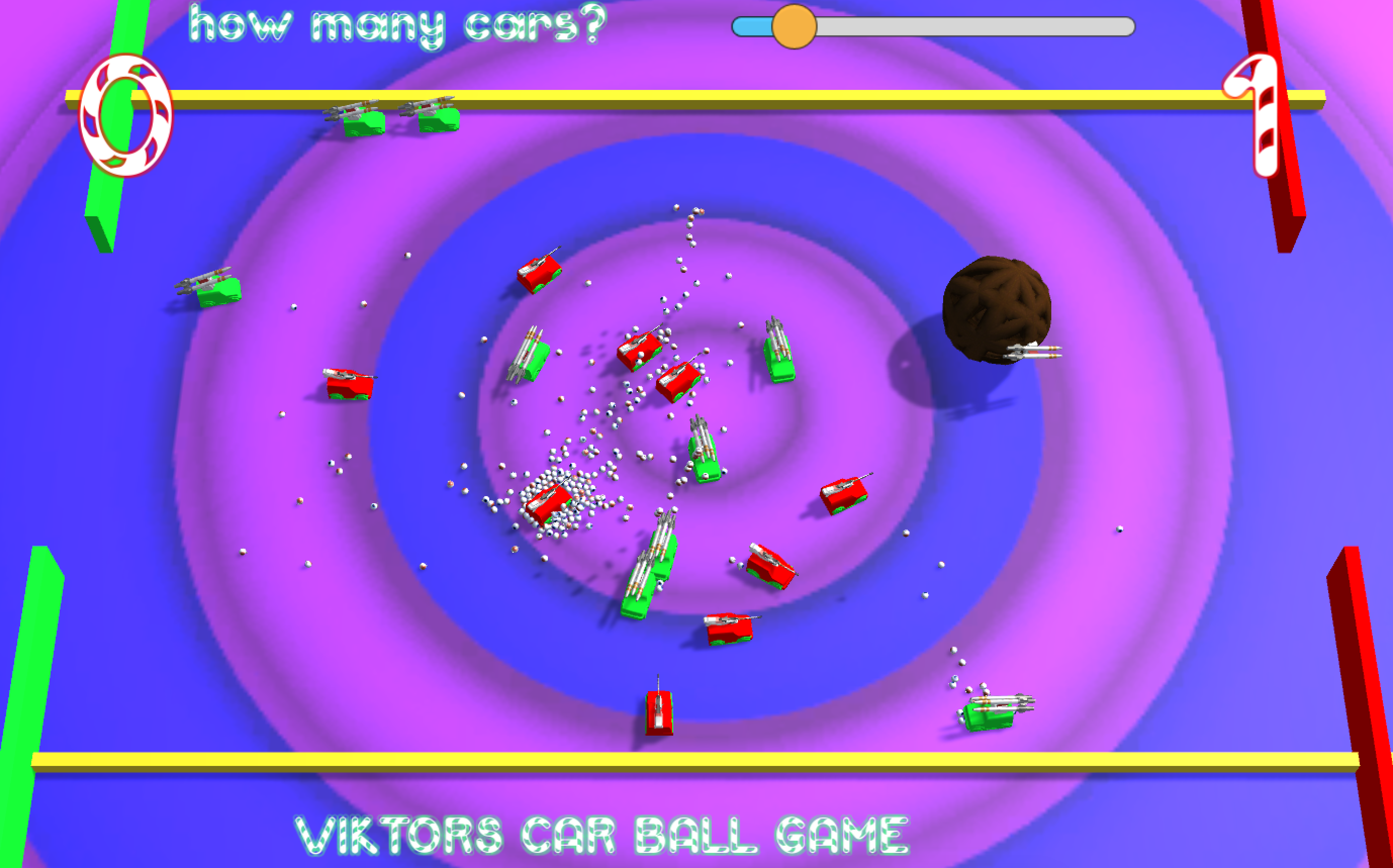 Viktor's Car Ball Game (3H jam)
A downloadable game for Windows, macOS, and Linux
Viktor's Car Ball Game (3H jam)

A game made in 3 hours by my 13 year old cousin-in-law Viktor and myself. He helped me make a lot of the art and graphics related decisions.
Player 1: WASD
Player 2: Arrow keys
Use the slider (with mouse) to change how many cars there are in play. (You have to click back in the game to deselect the slider)
There is no ending, or sound, just add house-rules.
Assets: